Epic of Simhachalam Temple
Epic of Simhachalam Temple according to the Legends, Hiranyakasipu who was a Rakshasa King and he declare himself to be a god in her whole kingdom and he declared that there was no other god except him. About Simhachalam Temple Visakhapatnam He demands all the people in the kingdom should worship and recite only his name. He enjoyed that the almighty Vishnu should have no worship offered to him anymore. If anyone didn't recite his name, then they should be punished with death.
Hiranyakasipu was one of the Vishnu's Dwarapalakas (gate keeper) in Vaikuntha. History Of Simhachalam Temple The other brother was born has his brother named as Hiranyaaksha.
The Jaya and Vijaya (gatekeeper) were cussed by Sanathsujatha, Sanathkumara and Sanaka has they were not allowed to take darshan of Mahavishnu, has to take birth thrice in the human world.
Hiranyakasipu wanted to be immortal and he performed tapasya and soothe to Lord Brahma to make him immortal. Lord Brahma arrived and said it's not possible to become immortal, Visiting Places Near Simhachalam Temple  then Lord Brahma gave a boon to him as if anyone wants kill you they should kill you without placing a hand on you and it must be secret.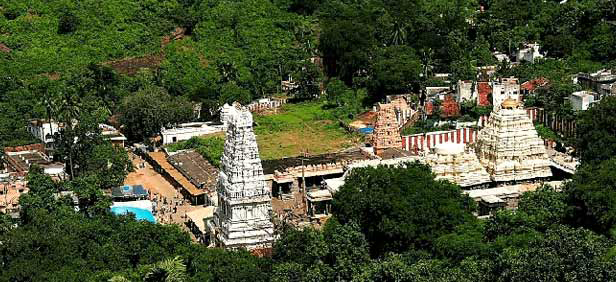 Prahalada, the blessed child of Sriman Narayanan and a son of Hiranyakasipu who was the great devotee of Lord Narayana, he uses to express his devotion towards Lord Vishnu. Hiranyakasipuwarn him several times.
Prahalada did not follow his father and the instant he praised Lord Vishnu very deeply. Hiranyakasipu could not change the devotion of Prahalada and became angry. He made several attempts to kill the Prahlada like putting him in the tiger cage and putting him in the chamber of snake Check More Updates Accommodation Facilities at Simhachalam Temple.
Epic of the great temple simhachalam one day he was thrown from the mountain, Lord Vishnu came as the avatar of Lord Narayana and saved Prahlada by moving the mountain and by making small path. It was said that, this was the place where the temple was built Click More Details How To Reach Simhachalam Temple  .
Epic of the great temple simhachalam other important object of the temple is that when Lord Narayan jumped to save Prahlada his feet were dashed deep into the earth and his feet are buried in the earth. Hence, the feet of the god were not seen anywhere in the temple.
There are many different Prominent Timings And Special Poojas Simhachalam Temple