Sharada Peeth is one of the Shakthi peet in ashtadasha shaktipeetas. this is in Pakistan which is located on the banks of the neelum river.  Kashmir is also known as sharpeneth.
What Are Shakthi Peethas?
The slashed parts of Sathi Devi when fallen on earth those holy places are named Sakthi peethas. There are 108 Shakthi peethas all over the world.   
History Of Sharada Peeth:
 In the 16th-century abul fazl said that on every 8th day of full moon day in every month the temple produces an extraordinary effect but that is not scientifically proved. This temple is also known as Sharda temple. The people of Kashmir are devoted to Saraswathi Devi as the Kashmiri language has the script of Sharda. This temple is located at the border of Kashmir in the shardi village, which is occupied by Pakistan in 1948.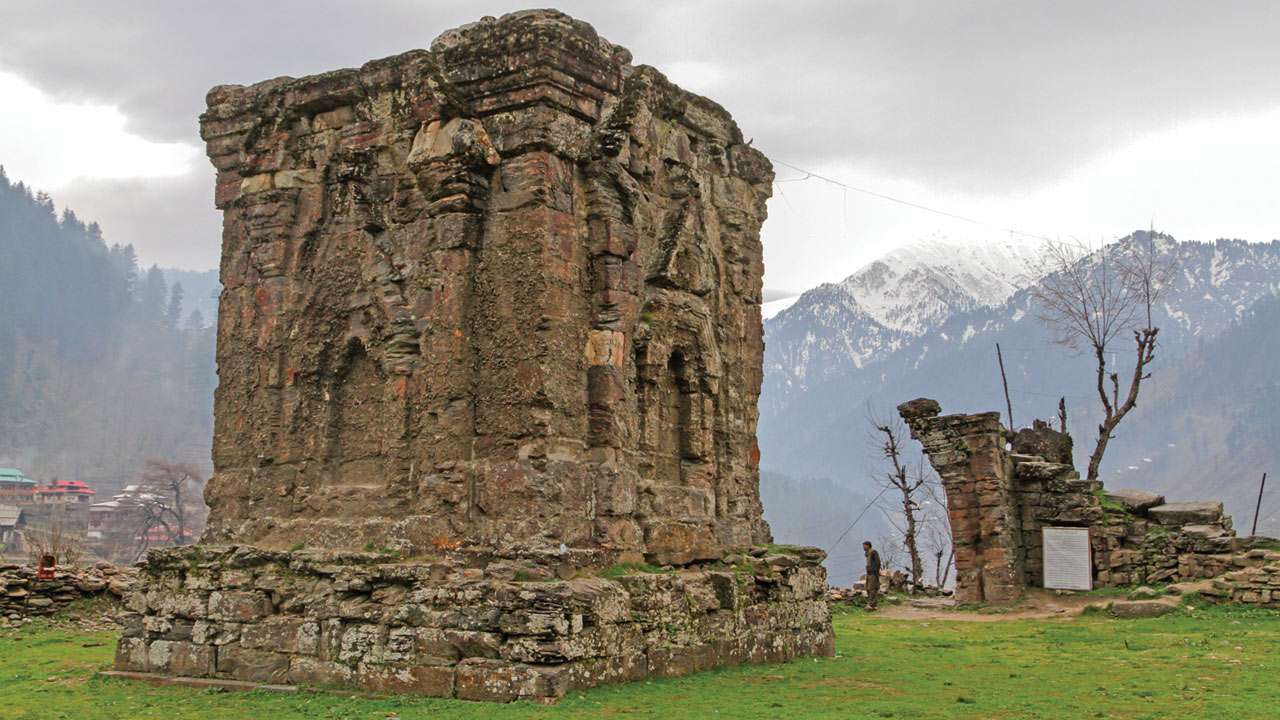 There is a library which consists of books which are not found anywhere so that the library is being used by many scholars all over the world.
In olden days it was said that there is an open hall when the temple was in existence with four gates from east, west, north, south. These gates will be opened only when a scholar enters the temple.
The gate on the southern side is opened for "Shankaracharya". Shankaracharya is known as a Jagat guru because he defeated 72 schools in a debate.
 Where is Sharada Peeth Located:
This temple is located in a village of shardi, Jammu & Kashmir of Neelam valley in the country of Pakistan. There are 108 Shakthi peetas and 18 maha peethas. Saraswathi Devi peeth is one of the maha peetas. The list of temples are as given below
in Srilanka Shankar
Devi
in Kanchi Kamakshi Devi
in praddyumnam Sri Srunhala
Devi
in Mysore chamundeswari Devi
in alampur jogulamba Devi
srisailam bhramaramba Devi
Kolhapur Mahalakshmi
Nanded Eka Veronika Devi
Ujjain Mahakali Devi
Pitapuram puruhutika
Devi
draksharamam manikyamba Devi
Guwahati kamarupa Devi
Prayag madhaveswari Devi
in jwala Vaishnavi Devi
in Gaya Sarva Mangala Devi
Varanasi vishalaksmi Devi
Dantewada danteswari Devi
in Kashmir Saraswathi Devi.
Sharada Peeth Temple Timing:
The temple will be opened all the time.
 Festivals That Are Celebrated In Saraswati Devi Peeth:
There are no specific festivals are celebrated in this temple.
Nearby Temples & Visiting Place
There are two pesetas in Pakistan.
And there are many pilgrimages and visiting places around.
Shree raghunath ji temple
ranbireshwar
temple
naag mnadir
shiv temple
vaishno devi
dudhadhari mandir
jai baba panch peer temple
baba sankoth nath ji temple samilpur
sharika technologies
kedareshwar mandir
hanuman temple
nag devta temple
sai baba temple
shiv temple
shiv mandir