pooja timings and sevas shri jagannath temple
pooja timings and sevas shri jagannath temple following are the daily rituals followed in the Jagannath temple Click here to know about the About the Famous Jagannath Temple.
Puja Timings:
Dwarpitha and Mangal Aarati
The day in the temple will starts with Dwarpitha and Mangal Aarati. It starts at 5 am
Check More updates Accommodation Facilities in Shree Jagannath Temple 
"Mailam": this puja will start at 6 am in this puja they will change the cloths, flowers and Tulasi leaves which are decorated in the last night to the deities. They will decorate with 'Tadap' and 'Uttariya' cloths to the deities Epic of the Great Temple Puri Jagannath.
"Abakash" – This puja will be performed from 6 a. to 6.30 am.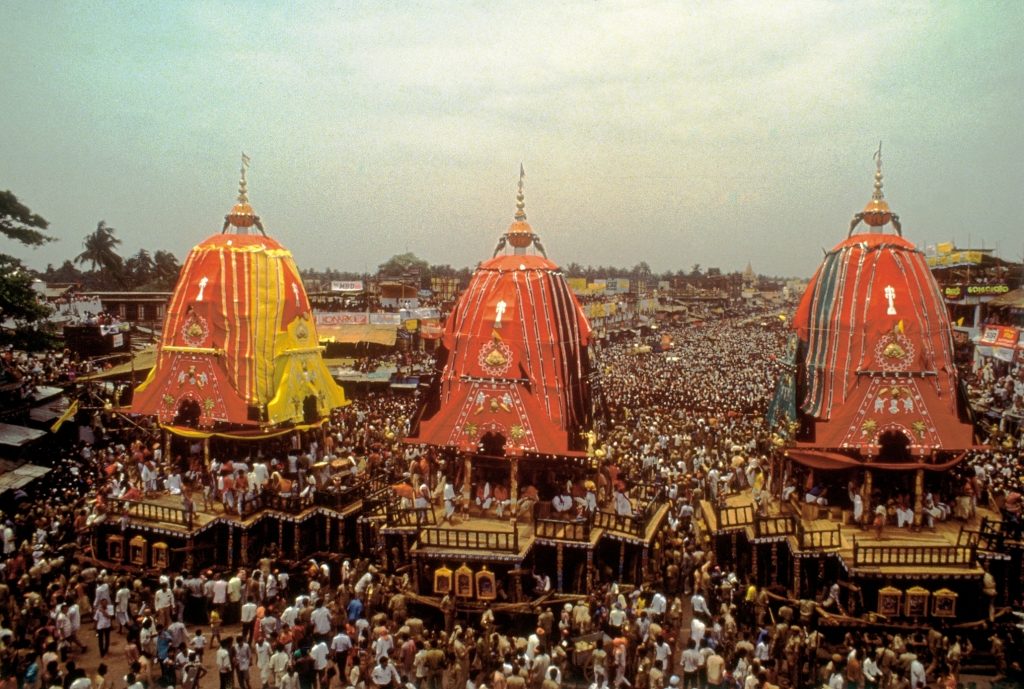 "Mailam" – This puja starts from 6.45 a.m.
Sahanamela – 7 a.m. to 8 a.m.
Beshalagi –8 a.m.
Rosha Homa Surya Puja and Dwarapal – 8 a.m. to 8.30 a.m.
Gopala Ballava Puja: starts at 9 a.m. in this time they offer breakfast to the deities like Khualadus, Ripe Banana, Khai (sweet popcorn), Kora (Coconut sweets), Coconut Chipped and Curd are offered as bhogas
Sakala Dhupa: starts from 10 am .they will offer morning food History of the Great Jagannath Temple
Mailam and Bhoga Mandap: this will start from after 10 in this seva they will change the dress for the deities. This puja takes place in Bhoga Mandap. They will offer bhogas in huge quantity like Curries, Saga, Rice, Dal and Cakes of different kinds etc.
Madhyanha –11 A.M. to 1 P.M.
Madhyanha Pahudha – 1 p.m. to 1.30 p.m
Pujas will starts again in the evening with
There are many different Prominent How to reach famous temple Puri Jagannath
Sandhya Aarati
Sandhya Dhupa – 7 p.m. to 8 p.m
Mailam and Chandana lagi: in this seva the deities will be decorated with Sandle paste with Keshar, Champhor and Kasturi. Ticket charge for this Darshanam is Rs. 10/-.
Badashringar Vesha: in this seva deities are decorated with Baralagi Patta and flower ornaments.
Badashringara Bhoga: this is the last Bhoga offered to the deities they will offer bhog such as Kadali Bada, Kshiri, Pakhal (watered rice) and Kanji Visiting places Near the Puri Jagannath Temple.
Khata Seja Lagi and Pahuda –12.00 the deities retire to their beds. The doors will be close and no devotees will be allow.