About Sabarimala Temple
About Sabarimala Temple at Sabarimala is one of the few Hindu temples in India that is open to all faiths. Here, the emphasis is on secularism and communal harmony. Check More Information Epic Story Of Sabarimala Temple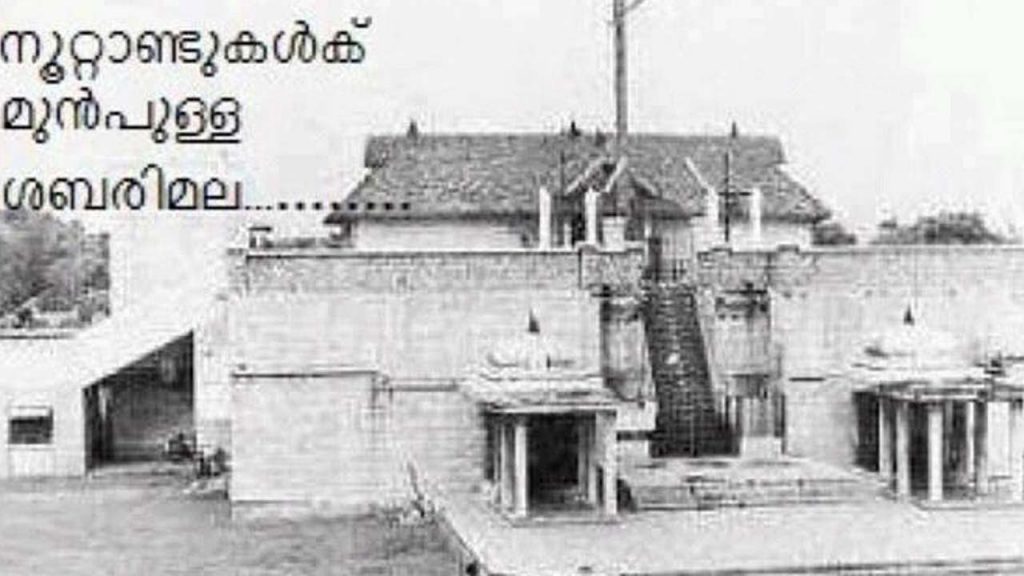 History Of Sabarimala Temple Sabarimala upholds the values of equality, fraternity and also the oneness of the human soul; all men, irrespective of class, creed or race are equal before Lord Ayyappan and seemingly, to drive home this fact, the pilgrims thronging the temple complex address one another as 'Ayyappa Swami.'
Legend has it that the Ayyappa temple at Sabarimala is laid out in accordance with the instructions of the Lord himself. Consequently, Malikappurathamma is on the left of the Sannidhanam, and the Lord's aides, Vavar and Kadutha stand vigil at the foot of the 'pathinettu thrippadi' the most significant 18 steps in Hinduism, leading to the 'sanctum sanctorum.'Check More About Ayyappa Deeksha Sabarimala Temple
About Sabarimala Temple
En route to Sabarimala, the pilgrims visit Erumeli Sree Dharma Shastha Temple to hold 'Petta Thullal' as well as Vavur's mosque, also at Erumeli. To enter the temple complex at Sabarimala, the devotees have to climb the 18 steps or the 'pathinettu padikal'; when compared to other prominent temples in Kerala like Guruvayoor, the shrine atop Sabarimala is relatively small.
Also Read Seva's And Pooja Timings Sabarimala Temple
The Ayyappa idol within the Sannidhanam and worshipped by millions, was originally carved out of stone, however the current image of the deity is a beautiful idol of Ayyappan in panchaloha, an amalgam five metals and about one and a half feet tall.
The Sacred 18 steps
Several myths persist regarding the significance of the Pathinettu thripadikal or the 18 holy steps, but almost all of them stress the importance of the number, 18. According to a popular belief, the first 5 steps signify the five indriyas or the senses (eyes, ears, nose, tongue and skin), the following 8 the ragas (tatwa, kama, krodha, moha, lobha, madha, matsraya, and ahamkara), the next 3 the gunas (satwa, rajas and thamas) followed by vidya and avidya.
Climbing these would take the devotee closer to self-realisation. The act of crossing the 18 steps is so sacred that nobody can mount them without undertaking the rigorous 41 day fast and carrying the irumudi. It is also widely assumed that the pathinettu padikal symbolize the 18 puranas; others believe that they connote the 18 weapons with which Lord Ayyappan obliterated evil.Click here Accommodation At Sabarimala Temple
About Sabarimala Temple
An Ayyappa devotee crosses the Pathinettaam padi only twice during his sojourn on Sabarimala – for entering the temple and to go downhill. Before ascending or descending the steps, pilgrims break coconut as an offering to the steps.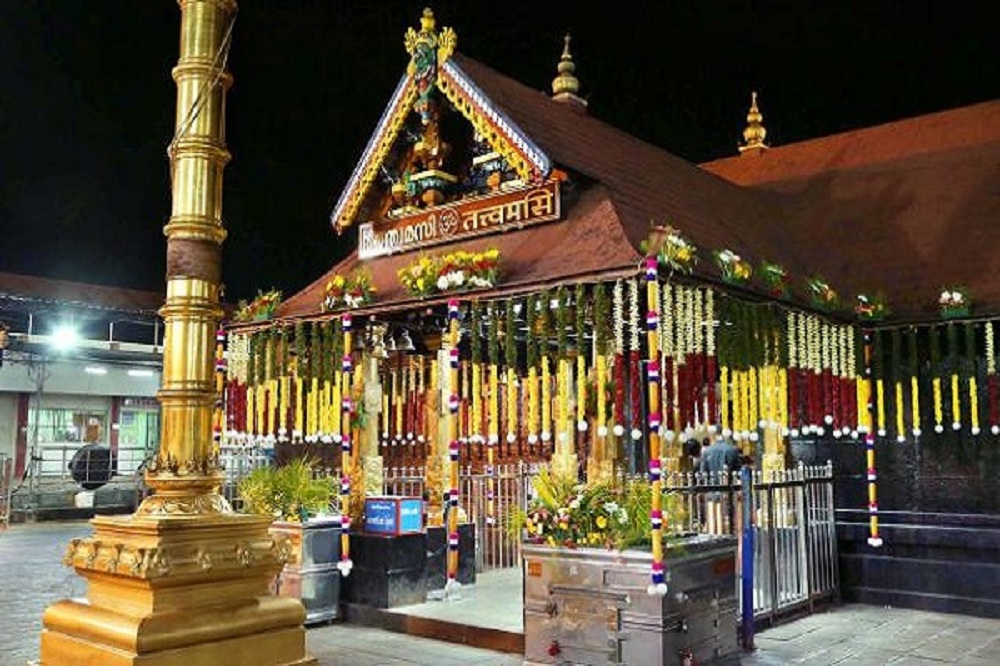 One needs to have the sacred Irumudi on head while going up or down the 18 steps and while descending the steps the devotees climb down backwards facing the sanctum sanctorum. Inside temple thre are other temples which are
Ganapathi Kovil
Homakundam
Bhasmakkulam
Malikappurathamma
Kaduthaswamy and Karuppaswamy
Also Raad Visiting Places Near Sabarimala Temple