description on rahu ketu pooja in srikalahasti
description on rahu ketu pooja in srikalahasti process of Rahu Kethu Pooja, Kaala Sarpa Dosha in Srikalasthi Temple  Click here to know about the About Srikalahasti Temple.
Sri Kalahasti temple is always busy with Rahu Ketu Pooja. Devotees will visit from long places to get rid of this Dosha.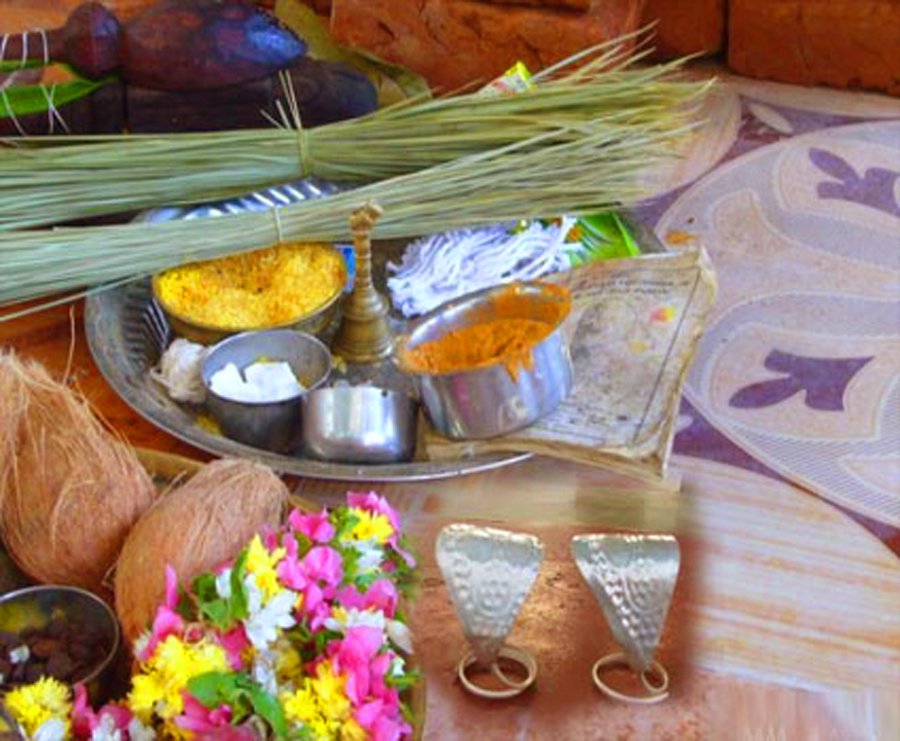 This pooja will be performed during Rahu Kalam. Rahu Ketu pooja will be done in different places in the temple premises depending on price of pooja Check More Information Epic of Srikalasthi Temple.
Pooja material will be given at the ticket counter itself. No need tobring any additional material.
description on rahu ketu pooja in srikalahasti there are two ways for entry and exist. Devotes will be send to Lord Shiva Darshanam after Rahu Ketu pooja  Information, we will help you about that History Of Srikalahasti Temple 
Rahu Kalam Timings of Pooja are given below.
| | |
| --- | --- |
| Days | Timings |
| Monday | 7.30 am to 9 am |
| Tuesday | 3 pm to 4.30 pm |
| Wednesday | 12.00 Noon to 1.30 pm |
| Thursday | 1.30 pm to 3 pm |
| Friday | 10.30 am to 12 Noon |
| Saturday | 9.00 am to 10.30 am |
| Sunday | 4.30 pm to 6 pm |
Sunday and Tuesdays are the beat days to perform this pooja. We can perform this pooja at any time but Rahu Kalam is very good time to perform this pooja. The other timings of the pooja are from 6.00 am to 6.00pm Details of Darshanam Timing And Sevas In Srikalahasti Temple
Following steps are to be followed for Rahu Ketu Pooja.
Devotes should reach the pooja place before the pooja time as they need to perform Abhishekam with milk for the idol at Rudra padam.
After Abhishekam Rahu Ketu pooja Sarpa Dosha pooja will be performed Click here to Accommodation at Srikalahasti Temple.
After pooja donate 2 – 3 meal packets to the pooja.
Duration of pooja 30 – 40 mints Check More Updates How To Reach SriKalahasti Temple
The following table will gives you details of ticket coast for Rahu Ketu Pooja.
| | | |
| --- | --- | --- |
| Ticket Coat |  Rahu Ketu pooja Mandapam with in temple premises | No of persons allowed |
| Rs. 300 | Hall outside of the temple | One person will be allowed |
| Rs. 750 | A/c Hall inside the Siva Sannidhi | One person will be allowed |
| Rs. 1500 | Inside the temple Mandapam | 2 adults and 2 Kids are allowed |
| Rs. 2500(VIP Ticket) | Inside the temple Mandapam | 2 adults and 2 Kids are allowed |
There are many different Prominent Visiting Places Near Srikalahasti Temple