Epic story of mahanandi temple India is meant to be a land of many temples, and a dwelling place for many Rishis who offered their prayers to the lord they worshiped.  It is observed that Maharishis has chosen many theerthas (Place of holy water) and Kshetras (Divine place worship of lords) for their divine meditation. Come on know about Mahanandi Temple.
Epic story of mahanandi temple
History of Mahanandi Temple – When it comes to Mahanandi temple, it is a sacred and powerful place with Murthy and theertha as in like many other temples in south India. Then know about How to reach Mahanandi Temple, along with that if you want to stay know the Accommodation near Mahanandi Temple
Coming to the sthala purana of the temple:
Previously there lived a Maharishi names 'Silada'  along with his wife, in the forest of Nallamala. As like other rishis even Silada was also completely into preaching the lords and tapas. For his survival he had eaten Silas which means Stone as his regular food. In that was he was named SILADA. The couple had no children. To fulfil his wife's wish of having children Rishi went under meditation on 'Sarveswara' for many years. This was the place where Shankar lived in masquerade of a hole, knowing this Silada felt glad.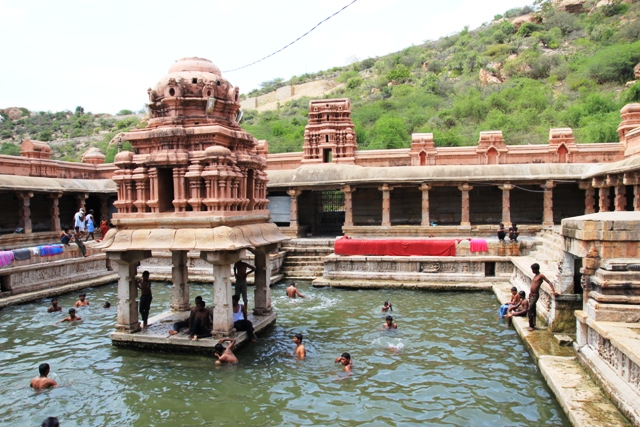 Epic story of mahanandi temple with the fanatical worship of rishi, lord Paramasiva appeared and gave him a boon. Delighted to see lord. Silada, forgets about his wife's wish and requests the lord to give him an opportunity to serve him forever in close.  Parameshwara realised that Rishi had forgotten his wife's wish and fulfils the wishes of the couple. Swamy leaves blessing his family.
Immediately male child was seen in the cave where rishi meditated. Te baby boy was give to his wife, for which the couple was overwhelmed. The boy was named 'Mahananda'. In a due course the childe started to grow soon, he was blessed with all the vedas and other spiritual education from Gurus after 'Upanayana' (thread ceremony done in Hindus for boys).
Epic story of mahanandi temple Later the boy told his parents that he wished to meditate for lord Siva. His parents agreed and the boy left. With the intense meditation, Lord Siva was moved and gave his Darshan (Divine Appearance). At the same time gave his boon for the religious meditation followed by the boy.
For this the boy requested the lord to accept him as his Vahana (Vehicle). Parameshwara agreed to the wish of the boy, and pointed out at the hole ' My Dear Son..!! Once I was born in this hole. The place will soon be changed to a powerful and holy river which flows forever. And said that this Kshethra will be famous on your name (Mahanandi).' In Mahanandi different Puja's and Seva's of Mahanandi Temple will be happened.
This is how the place got famous Mahanandi since then. Along with Mahanandi there are many prominent Visiting Places Near Mahanandi Temple.