Epic Story Padmanabhaswamy Temple
Epic Story Padmanabhaswamy Temple There was a sage named Swamiyar at Kasargod District, residing near to Ananthapuram Temple. About Padmanabhaswamy Temple offered his prayers to lord Vishnu for this 'Darshan' (Auspecious Sight). It is believed that Lord Vishnu showed his Darshan in the form of a mischievous Boy.History Of Travancore Royal Family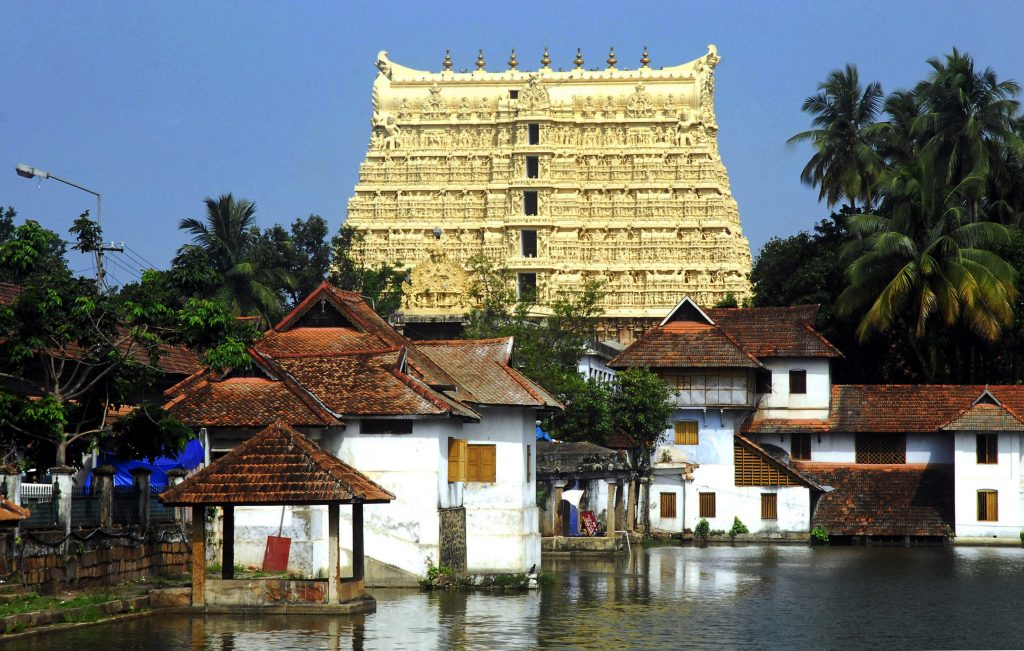 Epic Story Padmanabhaswamy Temple  idol of the lord was debased by the boy. Getting furious with the attitude of the boy, the sage pursued him, but the boy then vanished. But, later on the boy was seen walking in the Arabian Sea bank. At the same time he heard the a 'Pulaya Lady'  intimidating the child that she would drop him into the 'Ananthakunda'.
At that point swami discerned the name Ananthankunda by which he was delighted. Swami then followed the lady who he found out of. Magnificent Idol Of Lord Padmanabha swamy Sage finally reached the boy at Ananthankadu. Swami saw the boy getting unified into the lluppa tree/Indian Butter tree, as the tree fell down later it took the position of 'Anantha Sayana Moorti'.
Epic Story Padmanabhaswamy Temple  position means the lord resting in celestial snake Anantha. The erection imagined by the lord was a huge one in terms of length. Where the head was at 'Thiruvallom', navel placed at Thiruvananthapuram and his beautiful lotus-feet at Thrippappur (Thrippadapuram).Visiting Places Near Padmanabhaswamy Temple
Structuring him in 8miles of length. With the request of sage in shrinking his idol, the lord shrunk himself into an idol of the size that we currently as we see him in the temple. Even now the lluppa trees remains as an obstacle for complete vision of the lord. Sage viewed the lord on three parts namely Thirumukham, Thiruvudal and Thrippadam.
Sage pleaded the lord to forgive him and offered him Rice Kanji plus Uppumanga i.e., saluted mango slices in shell of coconut to the lord (Perumal) which was taken from pulaya lady.
Epic Story Padmanabhaswamy Temple  area where the lord gave his auspicious shight to sage was namely Koopakkara Potti & Karuva Potti.How To Reach Padmanabhaswamy Temple  Later this area had a construction f beautiful temple, which was done with the help of reigning King and Brahmin households near that area.
Koppakkara Potti was made  at Tantri of Temple. Ananthankadu Nagaraja temple is seen even till date towards the Northweast of Padmanabhaswamy Temple. The Final resting place known as Samadhi of swamiyar is seen in the west of Padmanabha Temple.
As time passed Lord Sri Krishna's temple was constructed over the Samadhi, which was called the Vilvamangalam Sri Krishan Swami temple. This was affiliated to Thrissur Naduvil Madhom.
Also Read Accommodation At Padmanabhaswamy Temple