History of kanaka durga temple About Kanaka Durga Temple – Jagdguru aadi shankaracharya observed that malleswara swamy was in very bad condition then he re-installed the deity in northern part to the temple of durga.
Epic story of kanaka durga temple – When in 260B.C king ashoka conquered kalinga kingdom this holy place of durga came under his rule. And later for many years Buddhism & Hinduism co. existed in this holy place. In 4th century BC this durga temple came under the rule of SATAVAHANA's which is very 1st Telugu kingdom. Later it is followed by king Chandra sri satakarni in 208 AD, the Chinese traveler HUSAN-TSANG mentioned about this durga temple greatness in his travelers dairy in 639AD.
History of kanaka durga temple
History of kanaka durga temple On 7th century durga temple had its enormous fame under chalukyas rule. Thribhuvana Malla, Western Chalukya King of the 10th century A.D, historically constructed the temple. Palakethu Bhupaludu made two inscriptions in the period 1150-1240 A.D. he mentioned that there is a rained gold under the rule of madhava varma whoz once a ruler of that area. It's all happened bcoz of seeking blessing of goddess durga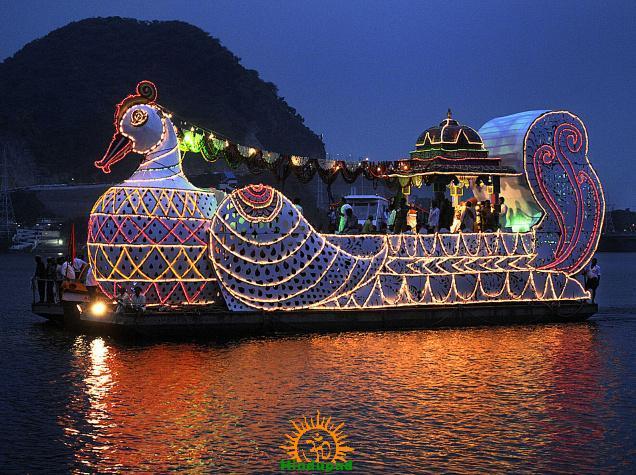 Later on according to time durga temple came under the rule of gajapathi's of Orissa and it is captured by vijayanagara king sri Krishna devaraya. He seeked blessings of maata durga and done many arrangements for devotees who comes to durga temple.
When india is came under british rule they managed regular process of durga without fail and even they too worshiped maata durga.
Planning to visit Kanaka durga then here are the details about How to reach Kanaka Durga Temple before starting chat the name of goddness.  Along with that you can also book Accommodation in Kanaka Durga Temple in advance. Different seva's and Pooja's kanaka durga temple will be performed.
There are many different Visiting places near kanaka durga temple.