Visiting places near Vaishno Devi Temple
Raghunath Temple:
Ragunath Temple is located in Jammu and Kashmir which consists of seven Hindu shrines. This Temple is constructed by maharaja Gulab Singh in 1835. This is located in the old part of Jammu and Kashmir.
The journey takes 1 hour 45 mins to reach the Vaishno Devi Temple from Raghunath. It takes 52 km to reach the Raghunath Temple by road which requires 2 hours of journey, 35ksm to reach by flite which takes 1 hour of the journey.
Ranbireshwar Temple: This is one of the largest Temples in north India that dedicated to lord shiva, it is constructed by maharaja Ranbir Singh in 1883 AD.   This holy place consists of thousands of shiv linga on stone slabs and this consists of a large shiv lingam which is with a height of 7.5 feet that is engraved with black marble and there are 12 mini shiva lingas with a height of 15cm-38cm which are made with black stone. The walls are carved with images of Lord Ganesha, Bhaiva, Mahakali, hanuman.
There are many trains that travel between the Vaishno Devi Temple and sree Vaishno Mata Devi Temple. It's hardly a journey of 2 hours via NH144 and NH 44 to reach Ranbireshwar Temple.
Amarmahal: Amar mahal is at the banks of the Tawi River in Jammu. This Temple is constructed in 1890 with red sandstone and red bricks. This Temple is constructed in European castle style.  This mahal consists of a photo gallery of paintings of epic Mahabharata. This mahal is 1,141.2 km away from Shree Vaishno Devi Temple. It takes more than 21 hours to reach from the Temple via NH44.
Click here to know about the Epic Of Shri Mata Vaishno Devi Temple
Bahu Fort: The bahu fort is situating in the city of Jammu and Kashmir that is constructed on the banks of the Tawi river in the 19th century. This Temple dedicated to goddess kali and this Temple is called Bawe Wali Mata Temple. This Temple is of 325 meters in height and thick walls that are made of lime and brick.
This is a journey of 2 hours from Temple to bahu fort via NH44
Mansar Lake: Mansar lake is situated that is situated in a forest covered with hills. This is a holy lake that shares the sanctity of lake Manasarovar.
This is a journey for 2:30 mins via Kishanpr Domel road, it takes 2:36 mins via NH 44 and Dhar Udhampur road, 3 hours via NH44.
 Around Katra:
Batote: Batote is a town in Jammu and Kashmir on the national highway of NH44 at 33.10N 75.32E. The batote has an elevation of 1,555 meters. It takes a journey for 3 hours via NH 44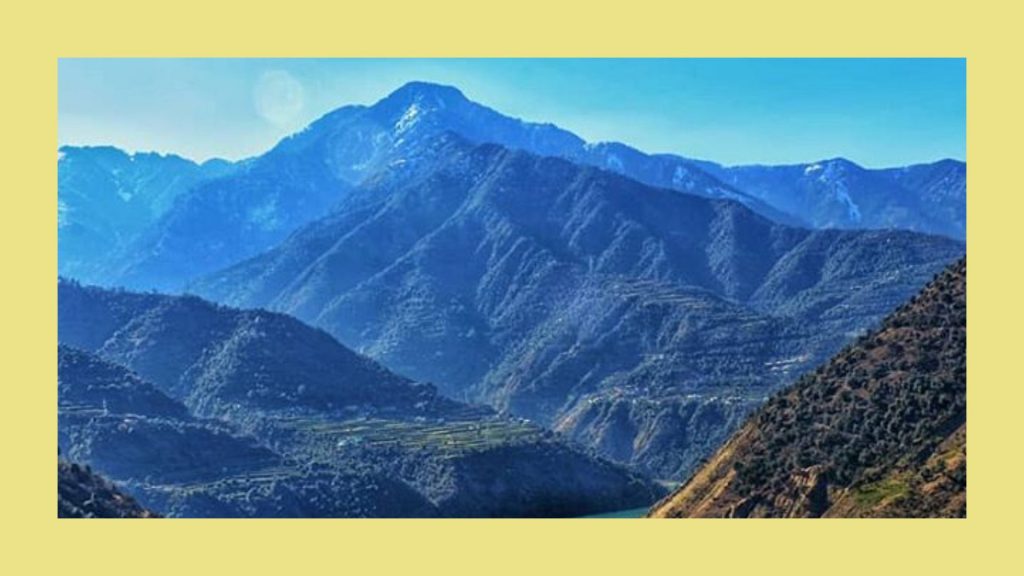 Jhajjar Kotli: Jhajjar Kotli is one of the tourism spots in Jammu and Kashmir. It has a cool environment
Kud: Kud is a town in Jammu and Kashmir. It's located on the highway of Srinagar 100 km from Jammu and 34kkm from udhaypur. Kud is located at 33.08 N 75.28E at an elevation of 1855 meters. It takes 3 hours to reach the kud from Vaishno Devi Temple.
Patni Top:
This is a tourism area in Udhampur district of Jammu and Kashmir. Patnitop is at an attitude of 2,024 m and the river Chenab flows near to it.
To reach the Patni top it takes 3 hours via NH 44. The distance by road to reach Patni top from Temple is 95 km which takes 4 hours, the distance by flight is 36kms and takes 2 hours to reach.
 Sanasar:
Sunsar is the two villages in Jammu and Kashmir state. This is an adventurous spot in the Jammu region. There is a mountain nearby called the Shanta ridge.
This is a journey that takes 4 hours to reach from Vaishno Devi Temple via NH44. Distance from Temple to Sansar by road is 114 km, the distance by flite is 31kms.
Shiv Khori:
Shivkori is a famous temple dedicated to lord shiva, situated in Jammu. Shiva kori means shiva's cave which is 200 meters long with a self-made lingam. Shiva kori mela will take place for 3 days on maha Shivaratri time.
The distance to travel from Vaishno Devi Temple to shiv khori is 1:30 mins via NH144
Baba Dhansar – located at 15km from Katra
Baba Dhansar is located at karua jheel near karua, to reach the baba Dhansar a walk of 200 meters from the road. There is a myth that when lord shiva went to amaranth cave for Parvathi he forgotten Sheshnag at Anantnag.
The distance to reach baba Dansar from Shree Vaishno Devi Temple is 1 hour via NH144
There are many different Prominent Poojas And Sevas Temple Shree Mata Vaishno Devi
Away from the Temple:
Kashmir Valley: The Kashmir valley is also called as a vale of Kashmir in the portion of the Kashmir region. This valley is bounded by Pir Panjal range and Himalayas range. Kashmir. There are some peaks to climb the list of peaks are Mount Haramukh that is 5,142 meters high, Kolhi peak with 5,425 meters high, Machoi peak with 5,458 meters, Sirbal peak with 5,236 meters, Mahadev peak with 4,267 meters.
The distance from Kashmir to Vaishno Devi Temple is 260 km by road which takes 10;30 minutes to reach, the Kashmir valley is 113 km by flight.
Kargil: Kargil is a joint capital of the union territory of Ladakh, this is the second largest town that is located 60km from Drass and 204km from Srinagar. Kargil has three places as Skardu, Kargil, Leh. Kargil Consists of Suru river basin. Kargil has an elevation of 2676 meters at the banks of Suru River.
The journey to Kargil from Vaishno Devi Temple takes 11 hours via NH44, NH1, it takes more than 13 hours to reach via NH1. The distance from Kargil to Vaishno Devi by road is 452 km with takes 11 hours, the distance between Kargil to Vaishno Devi Temple through airways is 202 km takes 5 hours and the nearest airport is Srinagar international airport.
Leh : Leh is the capital of Ladakh in India. Leh is connected via national highway 1. This lies between India and china for centuries. The charge of Leh is under ladakh autonomous hill development council. Leh has a cold desert climate from November to march and this city will have occasional snowfall during winter.
This place is 21 hours journey to reach from the Vaishno Devi Temple and this is 806.7 km away. There are many ways to reach the Temple as by flight, by bus, by train.