Epic of Great Shree Shiridi Sai Baba
epic of great shree shiridi sai baba  arrived in the village called Shiridi in the Ahmednagar District of Maharashtra at the age of 16 years About Sai Baba Temple Shirdi.
History Of Great Temple Shiridi Sai Baba One day Chansbhai the head of the village called Dhoopkhede at Aurangabad. He was search of his horse as it was lost then suddenly he heard a voice saying as "you are tried come and rest hear for some time" then he turned around he was young "Fakir". The Fakir smiled at him and asked "what are you looking for Chandbhai in this jungle".
Chandbhai was shocked by hearing his name from fakir. He replied slowly I lost my horse. I searched everywhere but I didn't find it, the fakir told him to see behind a bunch of tress. When he looked in to the trees he waswonder to see his horse grazing calmly behind the tress. He said thanks to fakir and asked her name. He said very one call me "Sai"
Then Sai called Chandbhai to sit in front of the smoke, they collected the channel ready but there was no fire to light up it then Saipush a pair of forceps into the ground and took out a burning coal from it. Chandbhai wonder and thought"he is not an ordinary person". He invited Baba to his home as a guest for few days.
epic of great shree shiridi sai baba went to Chandbhai home on the next day and he observed that everyone is in joyful mood and busy in the marriage work of Chadbhai's wife nephew. The marriage was held in Shiridi.Accommodation Facilities Sai Baba Temple in Shiridi They invited baba to attain the marriage in Shiridi.
After the marriage, Baba stayed at the Shiridi below a neem tree and whenever he feels hungry he pleaded for food in the village. He went to Khandiba Temple to stay there. But the temple priest told him to go to the mosque then Baba started staying in the mosque which is now called as Dwarakamayi.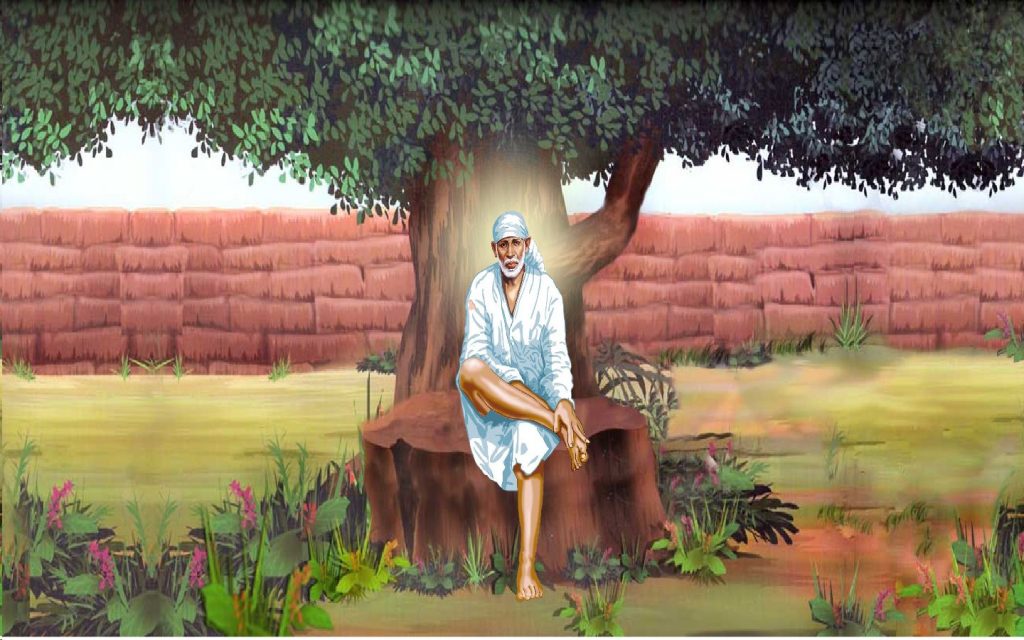 epic of great shree shiridi sai baba spent his whole life in the Shiridi and he performed many miracles to satisfy the people that god exists. He said God is one but called by different names. He cured people from diseases and provide moral to the devotees How To Reach a Beautiful Pilgrimage Shri Shiridi Sai baba Temple.
One day Booty a rich million came to the baba and said he wants to build the stone building for Shri Krishna. Baba gave him a plan and helped him in construction. But baba felt very hill before completion of temple.
Visiting places Near Sai Baba Temple Shirdi Baba last wish before death is to buried his body in Booty's building. Baba last breath is on 15th October 1918.
Then baba was buried in the Booty Building which is called as Samadhi Mandir and a beautiful temple was built over this Samadhi and called Shiridi.
Shiridi is called as homage to the ShreeSaiBaba.
There are many different Prominent Darshanam Timings of Great Shirdi Sai Baba Temple