History of Sripuram Golden Mahalaxmi Temple
History of Sripuram Golden Mahalaxmi Temple – The word Golden Temple people immediately think of Amritsar, the highest body of Sikh's pride golden temple. About Golden Temple now it has good competitor!! After the construction of Golden Temple with over 600 Crores of rupees which are situated Vellore, North Arcot District in Tamil Nadu. It is 6km away from the District Headquarters. Click here to know How to Reach Golden Temple Vellore
The temple was designed by Sri Narayani Peedam on 100 acres of area on the advice of spiritual head Sri Sakthi Amma also known as Narayani Amma. Different Darshanam Timings and Sevas At Golden Temple will happen at sripuram. Along with that Accommodation Facilities At Golden Temple are there
History of Sripuram Golden Temple
The temple is designed with golden protection and art forms in silver more than 1500 kg of gold is used for the temple. The temple is completed on Aug 24, 2007. The gold work was done by craftsmen focusing on temple art using silver.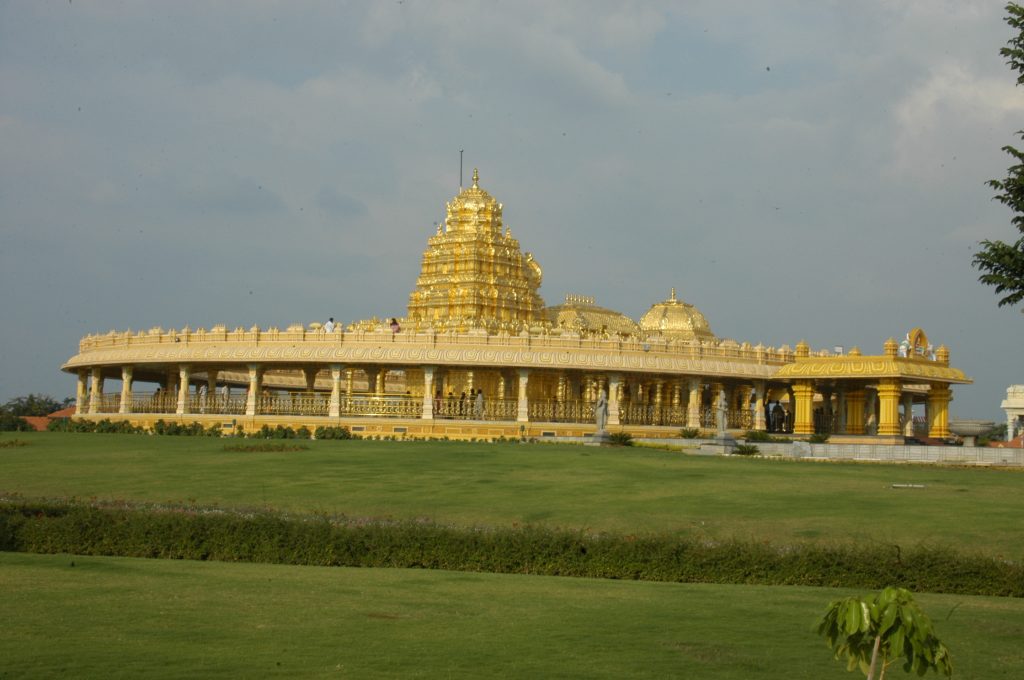 History of Sripuram Golden Mahalaxmi Temple
The gold foil of 9 to 15 levels has been installed on the modified birdwatcher clothing. Every individual detail in the temple art has been installed from the Vedas. The design of the Sripuram symbolizes a star shape path (Sri Chakra) in the center of the lush green around the temple with a duration of over 1, 8 km. And there are many Visiting places near Golden Temple, Vellore.
Also, Read Visiting Places Near Golden Temple