Visiting places near annavaram temple
Visiting places near annavaram temple the About  Annavaram temple Information, we will help you about that
Now you understood How to reach Annavaram temple. After completing the Darshan and taking the blessings of the lord by completing the Seva's and Puja of Annavaram temple hope you Many Natural places are observed in and around Annavaram.
Click here to know about the Architecture and surroundings of Annavaram Temple. Let s look into few places of visiting places near annavaram temple.
Lake & Backwater
This lake is located 2km away from Annavaram railway station. Pampa River is at the bottom of Ratnagiri Hills on which lord Sri Stayanarayana Swamy i positioned.
A barrage is constructed on Pampa River that is at the bottom of the Ratnagiri hills that is provided with boasting facility which is called Pampa Saravara. This gives a great experience to visitors. You can also get Accommodation at Annavaram Temple
Thalupulamma Talli Temple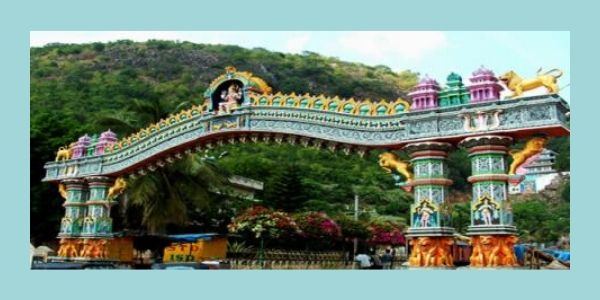 Another pilgrimage that is located 15km away from Annavaram temple is the Thalupulamma Thalli Temple.  It is basically located between Annavaram & Tuni in Visakhapatnam District.
Devotees normally visit this temple once they buy a new vehicle. May offerings are given to the Goddess here once the wish is fulfilled or to get the wished fulfilled.  Click here to know Epic Story of Annavaram Temple
Puruhutika Devi or Kukkuteswara Temple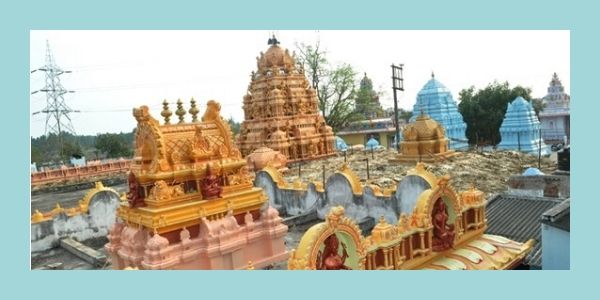 2.5 km from Pithapuram railway Station  plus 12km from Samarlakota, 61 km from Rajamundry, 16 km from Kakinada, the temple of Sri Kukkuteswara Swamy Temple with the main deity as Lord Siva is in the East Godavari District of A.P. Pithapuram previously known for Pithikapuram which is one of the Asta Dasha Shakthi Peethas.
Uppada Beach
10 Km from Kakinada Town Railway Station the Uppada Beach is Located on the Uppada Road gives a pleasant and relaxing experience to the visitors. The beach has got a wide shoreline which adds a glory to the view.'
Samarlakota
12 km from Kakinada, 40km from Annavaram, 52 km from Rajamundry, Samarlakota is located which is well known for Pancharama Sri Kumararama Bheemeshwara Swamy Temple. The Main deity of the temple is Lord Shiva.
Draksharamam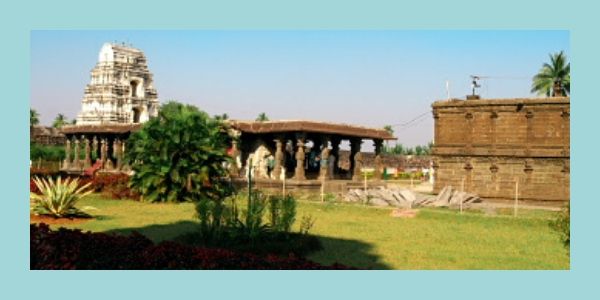 Another pilgrimage place located 17km from Kakinada, 42km from Rajamundry, 466 km from Hyderabad, Draksharamam is well known for Pancharama Temple know as Draksharama Bheemeshwara Swamy Temple. The temple is seen in the green route of Godavari.
Other Destination Spots that can be reached from Annavaram and Kakinada are Vizag, Simhachalam and Papikondalu etc. These places in Andhra Pradesh give a wonderful experience to the visitors.